In the realm of equipment integrity and safety, Non-Intrusive Inspection (NII) stands as a groundbreaking alternative to traditional internal visual inspection (IVI) for pressure vessels. When executed effectively, NII not only matches the level of assurance provided by IVI but can surpass it. Here's why it's a game-changer:
✅ Safety Benefits: NII uses externally applied inspection techniques, so any risks associated with vessel entry are removed.
✅ Cost Benefits: NII doesn't just ensure safety; it can provide significant cost benefits. It substantially reduces costs associated with Confined Space Entry (CSE) and minimises downtime.
✅ Increased Revenue: NII, when applied correctly and effectively, leads to substantial savings by boosting production revenue.
Sonomatic has authored all four versions of the NII recommended practice. Through a team of Senior and Principal Integrity Engineers, Sonomatic has a combined experience of more than 40 years in the application of NII.
But let's clarify something essential! The term NII has often been, and continues to be, used within industry more generally to apply to inspections on various other components and to scenarios where the NII process defined by HOIS-RP-103, has not been followed. It is important that the distinction between the NII process and the application of NDT is understood.
NII is a structured 4-stage process:
1️⃣ Assessment
2️⃣ Work Scope
3️⃣ Inspection
4️⃣ Evaluation
This process factors in vessel design, operating parameters, and risk-based assessment (RBA) to determine NII applicability. If NII is deemed suitable, a work scope identifies inspection points. The evaluation stage determines whether any evidence of degradation has been identified by the inspection and whether the inspection can be used as a replacement for the scheduled IVI.
However, it's essential to note that NII is not:
❌ Any inspection performed without opening equipment.
❌ An ad-hoc inspection of a vessel using externally applied NDT techniques.
Understanding these nuances is vital for efficient asset management. So, when you explore the world of inspection, remember the power of NII!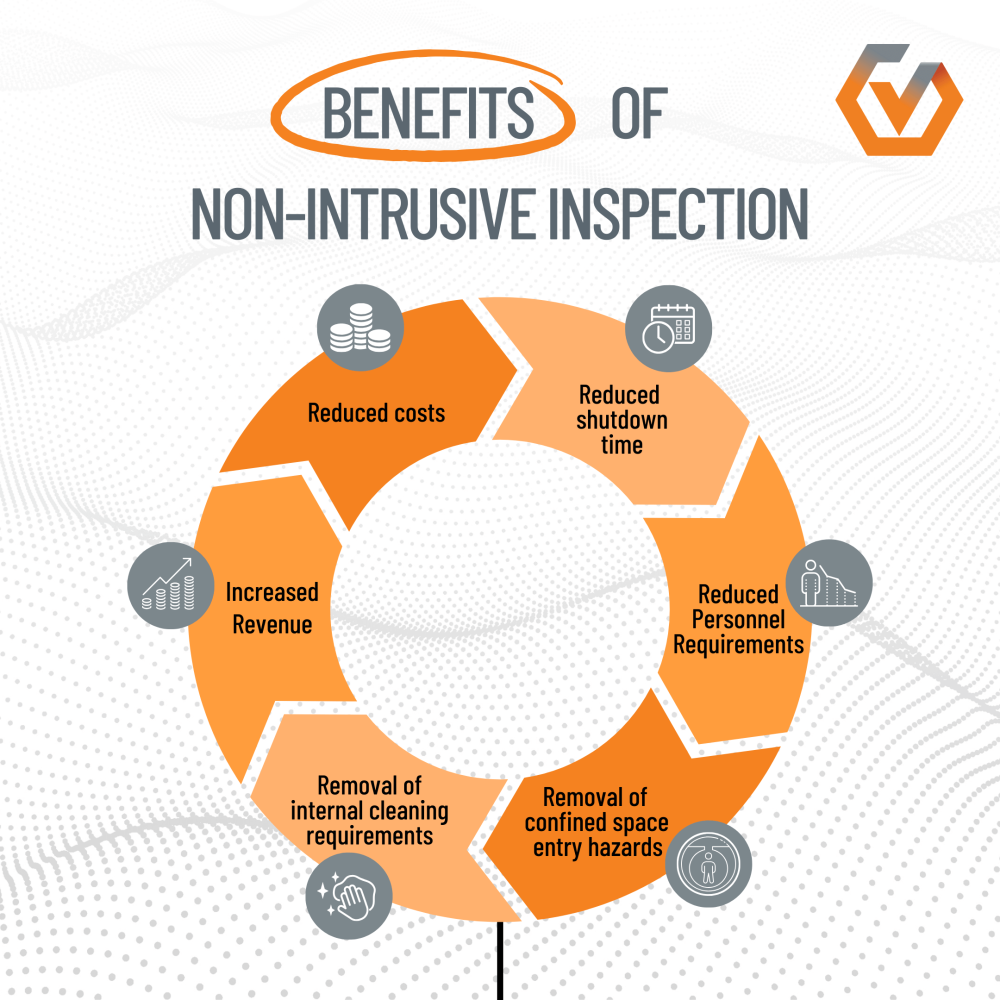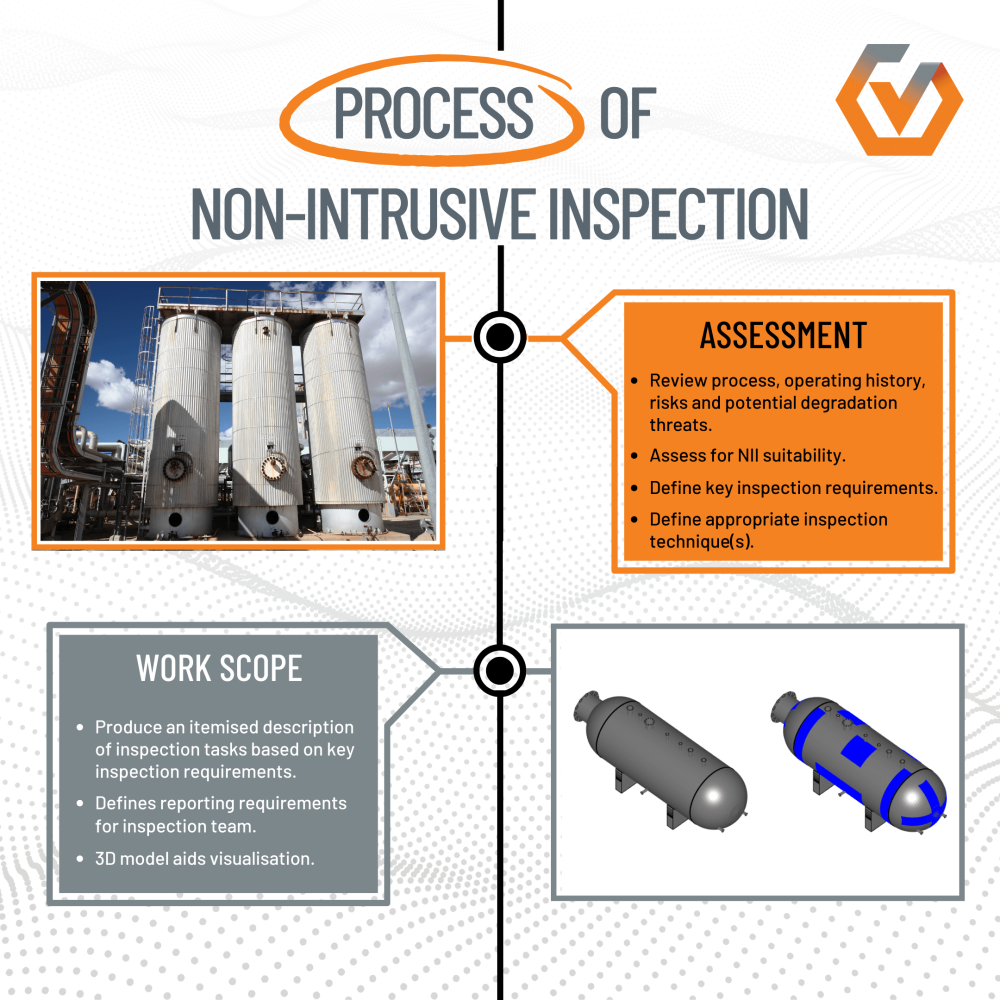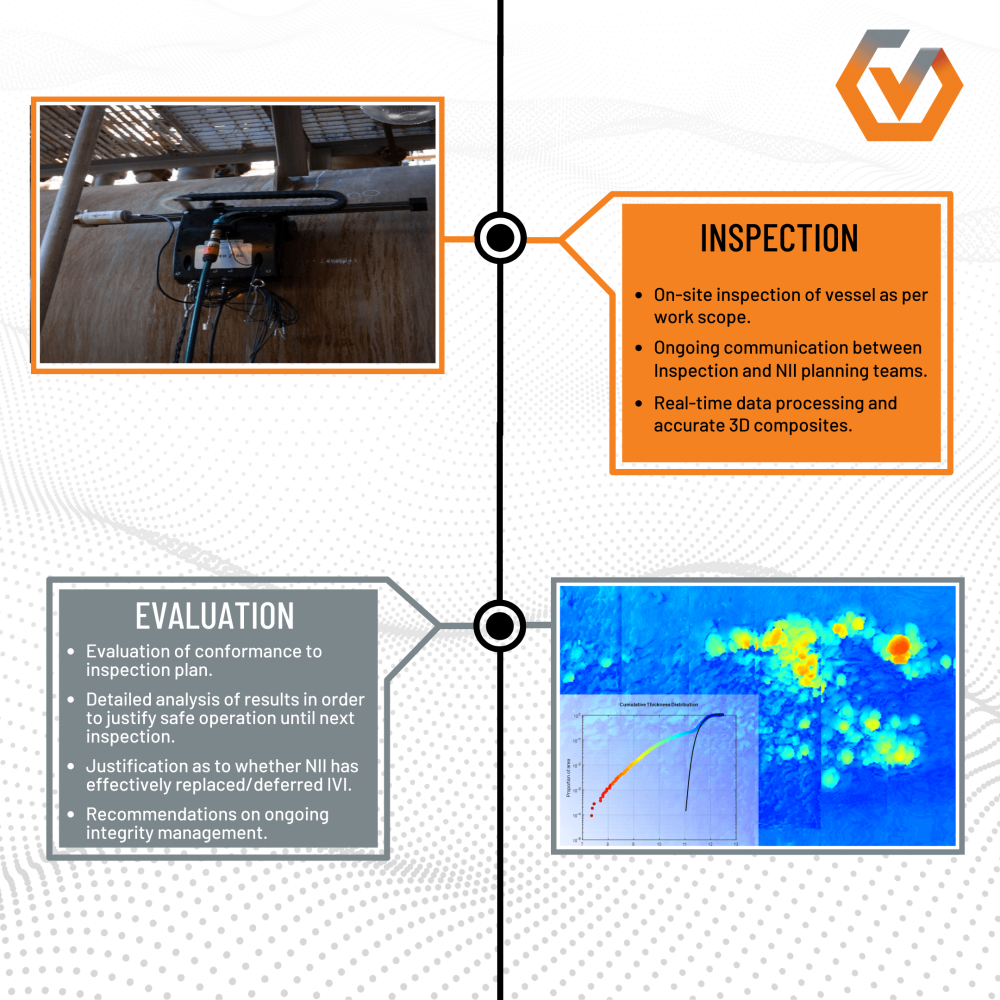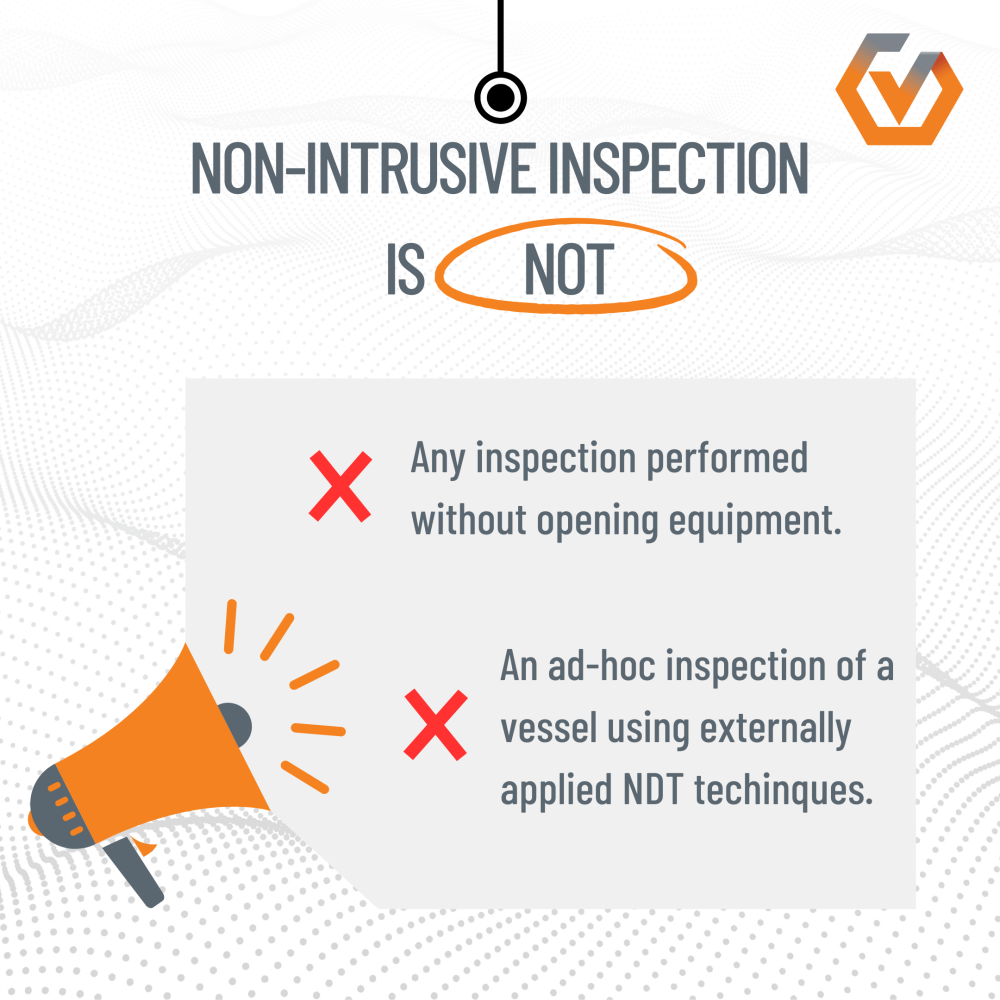 Published on 13 September 2023